Making your own Cream Cheese from scratch is a lot easier than you'd think!
Cream Cheese, whenever you look at any recipes for cheesecake, the main ingredient would be cream cheese and I have received a lot of requests for this recipe "How to Make Cream Cheese" because in most of the countries cream cheese is not only easily available also quite expensive too.
So, you want to learn how to make cream cheese at home. You're in luck – Believe it or not, making cream cheese at home is not rocket science, it is very very easy.
As a food blogger, I just want to try my hands on the authentic cream cheese recipe and when I was doing some experiments with ingredients I learned you can make cream cheese number of ways by using yogurt or sour cream, etc. so I have decided to make it with simplest ingredients. You just need a couple of ingredients, milk, lemon and a few hours. 🙂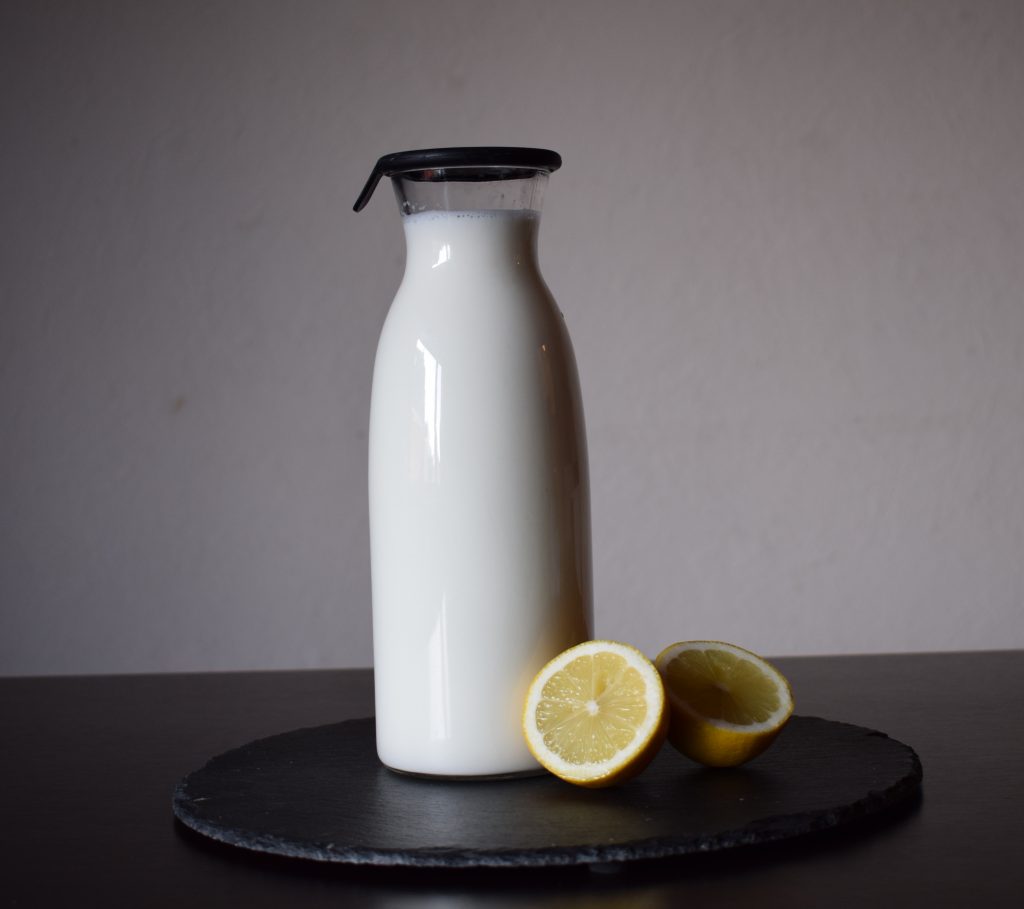 How to Make Homemade Cream Cheese:
This homemade Cream Cheese is actually made with full-fat whole milk. I use whole milk in this recipe to get the most creamy and rich cream cheese. I don't prefer low-fat milk and UHT treated milk for this recipe otherwise you don't get the good creamy cream cheese.
It started with fresh full-fat milk, once it came to a good simmer, then I added lemon juice. That's right: these 2 ingredients create a reaction which curdles the cheese. Then it's just the process of straining the cheese from the whey, and what I have left is the beginnings of my cream cheese.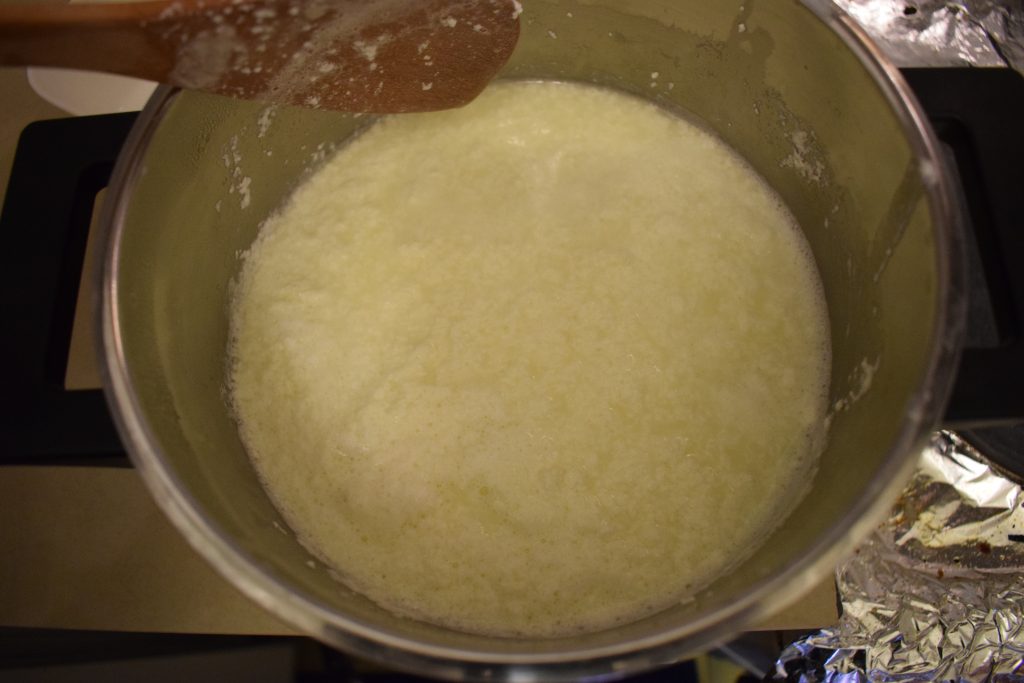 Dump the thickened curdle milk into the cheesecloth and allow the whey to drip out for at least 15 minutes.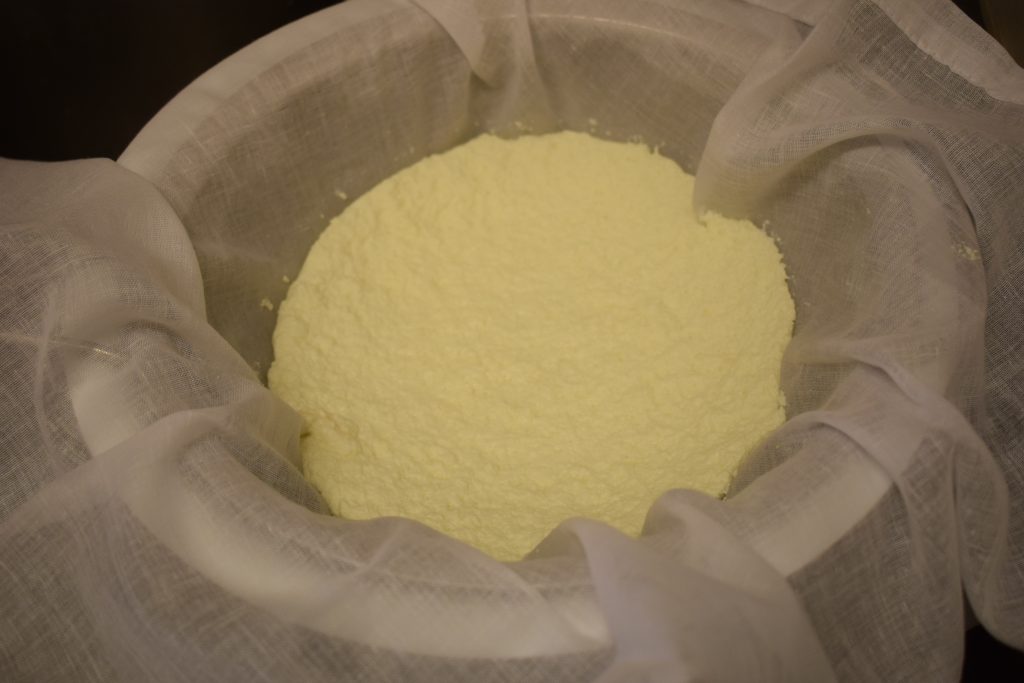 After blending thoroughly, I transfer the mix to an airtight container and store it in the fridge. This way, I always have cream cheese waiting on me for baking, cooking, and of course, spreading onto a freshly toasted bagel!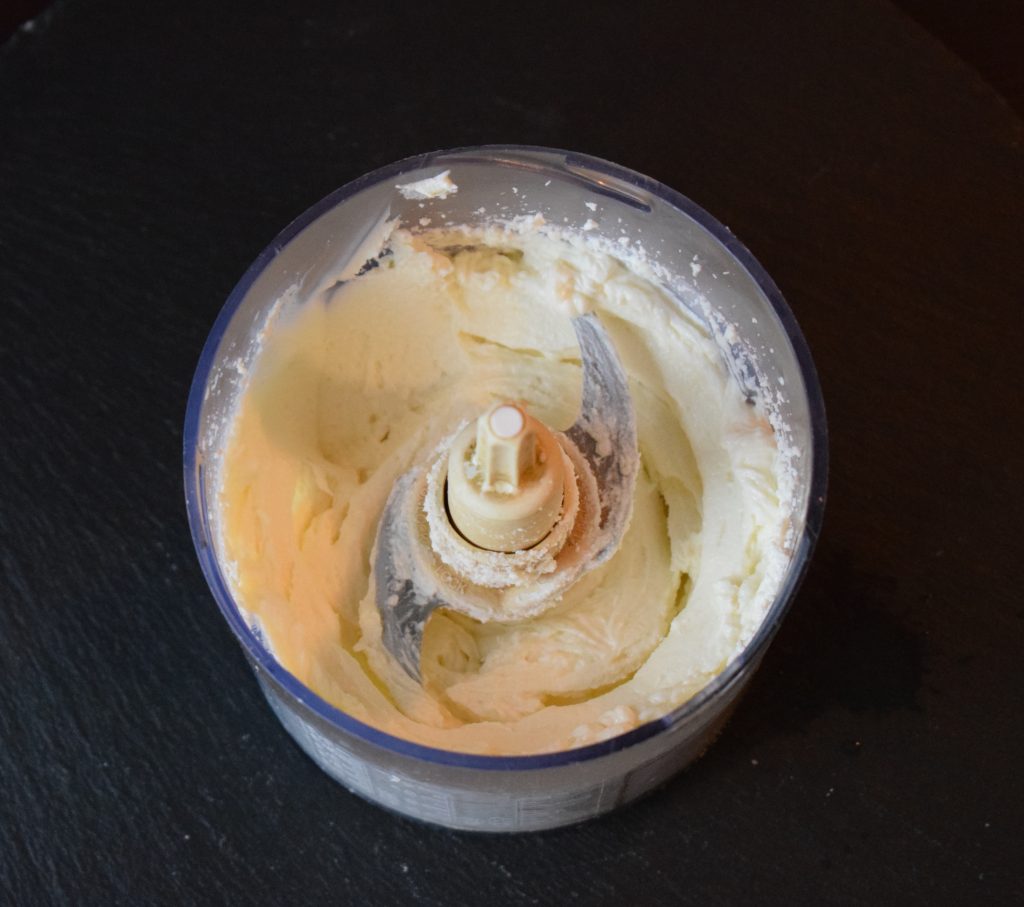 You can use this recipe of cream cheese even in baked cheesecake, desserts, icecreams, and topping, eating plain, it can be baked and cooked with as well. This recipe yields 1 cup of Homemade Cream Cheese. You can really easily double or triple this recipe. Just like any other dairy product, it's important to store the cream cheese in an airtight container in the fridge. Since this is made with fresh milk and has nothing added to preserve it, I suggest you use it within 7 days of making it.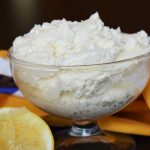 Ingredients

4

 

cups

 

or 32oz or1000ml or 1kg whole milk (full fat, not low fat)*

2-3

 

tablespoons

 

lemon juice

 

(lime juice or white vinegar)

1/4 - 1/2

 

teaspoon

 

salt
* For this recipe must use full-fat milk, also you can use pasteurized milk but low fat and UHT treated milk is not recommended. 
Instructions
In a heavy-bottomed saucepan, heat the milk on medium flame. Stirring constantly until it starts to a rolling simmer.

Reduce the heat to low or you can turn off the flame when it comes to boil. Add the lemon juice. Continue stirring constantly until the mixture curdles.

Stir constantly till the mixture has separated completely, this should take just a few minutes. There will be a green liquid on the bottom and thick curdles on top.

Lay a sieve with cheesecloth or butter muslin over a large bowl. Pour the curd mixture into the sieve. Let it strain and cool for about 15 minutes.

Transfer curds to a food processor and process until curds have come together and are totally smooth and creamy. It will take around 3-4 minutes. Keep going if your cream cheese is grainy also you can add 1 tablespoon cream in it.

Add 1 teaspoon salt and taste. Add more if you want more flavor. Now is also a good time to add herbs, garlic or any other flavors you like.

This cream cheese must be stored in the fridge. I always use it within 7 days but can last as long as up to 10 days.